We modify our services to meet the needs of patients with cognitive, physical, or other developmental considerations. We recognize that acquiring the necessary dental care for those with specific healthcare requirements can be challenging and nerve-wracking. Dentistry for Children provides special needs dentistry in Midlothian and Cedar Hill.
At our office, Dr. Shelly Clark treats patients with various conditions, such as cystic fibrosis, down syndrome, autism and autism spectrum disorders, visual impairments, intellectual disabilities, and more. We give patients and their families the respect they deserve and take all necessary precautions to ensure that checkups, cleanings, and treatments are secure, efficient, and speedy.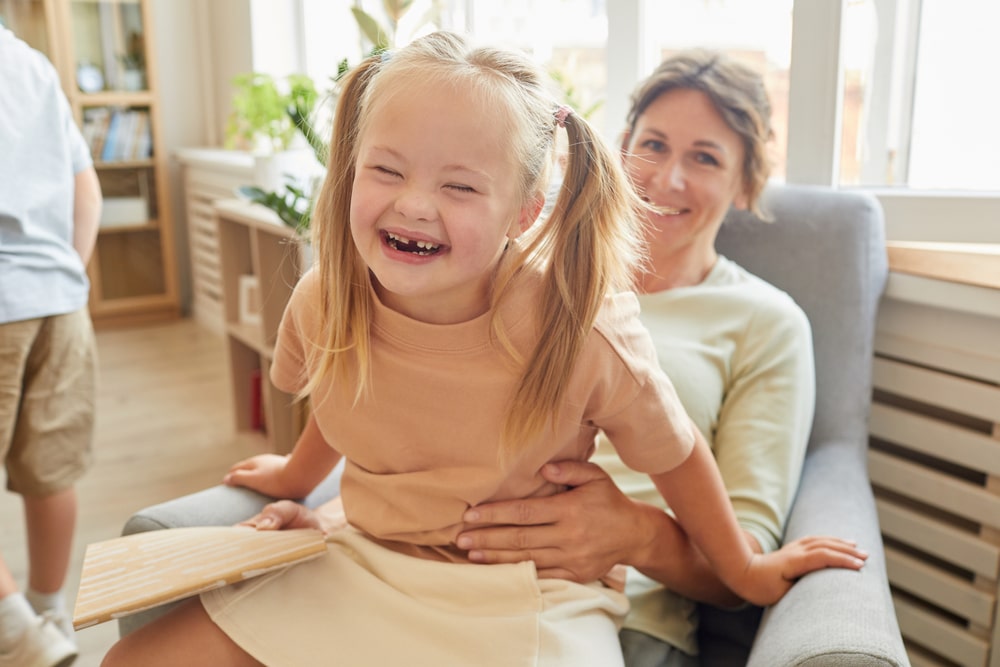 Special Needs Dentistry
Dr. Clark has received additional training in treating children and adults with special needs who require dental treatment. We approach every patient individually, so there are no set protocols or expectations when you come in for an appointment. Instead, we collaborate with you to develop a treatment strategy that will enable your child to receive the dental care they need in an environment that feels secure and comfortable to them. In some cases, this entails having your child actively participate in their care; in other cases, sedation may be necessary to ensure your child's safety.
By taking a comprehensive approach to special needs dental care, Dr. Clark can provide the best possible care for her patients.
Comprehensive Approach to Special Needs Dentistry
Dentists who care for special needs patients take a comprehensive approach to oral health. This approach means Dr. Clark considers the whole person, not just their teeth. She considers your child's physical, mental, and emotional health and social and environmental factors. This holistic approach allows Dr. Clark to create individualized treatment plans that meet each patient's unique needs. Some common strategies used in special needs dentistry include:
Behavior Management:
Behavior management techniques help to reduce anxiety and improve cooperation during dental procedures. There are a variety of behavioral management techniques we can use to provide care for special needs patients. Some standard methods include positive reinforcement, verbal redirections, and distraction during procedures. We find this helps improve communication, increase cooperation, and reduce anxiety.
Special needs patients often have difficulty communicating and may become overwhelmed or anxious in a dental setting. We also use unique strategies to build trust and rapport with our special needs patients. For example, we may use visual aids or social stories to communicate with your child.
Sedation:
Sedation can help special needs patients with a high level of anxiety or who are uncooperative. Sedation dentistry can provide several benefits for special needs patients. Because sedation can help to reduce anxiety and pain, it can make it easier for special needs patients to receive the dental care they need. 
Pediatric Dentist in Cedar Hill and Midlothian, TX
We are experts in special needs dentistry and recognize the value of compassionate treatment. Dr. Clark and our hygienists, dental assistants, and staff members are committed to making your child's visit as stress-free as possible for both you as the parent and your child. To accommodate your family, we are pleased to work with you in any way. Schedule an appointment today!