If your child is about to have a complex procedure or is uneasy in the dental chair, we have sedation options that can help them have a better experience. At Dr. Shelly Clark's office, we make a concerted effort to assist children in developing positive associations with dental visits so they always look forward to their appointments. Sedation dentistry in our office is a solution for children with severe dental anxiety, those who are very young and require considerable dental work, or kids with special needs who struggle with dental treatments.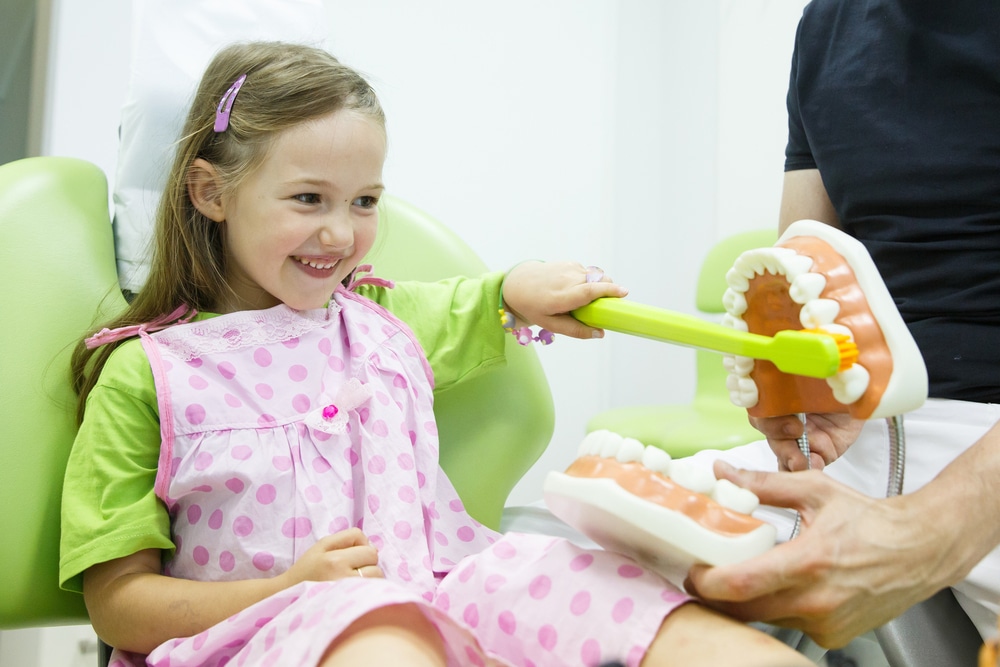 What is Sedation Dentistry?
Sedation dentistry, often known as relaxation dentistry, uses medication to control pain and anxiety during professional dental care. Sedation dentistry is a secure and efficient technique to ensure your child is comfortable throughout their dental appointment, and it is recommended by the American Dental Association (ADA).
When do We Recommend Sedation?
Every child is different, so it's hard to say when they should be sedated for dental work. We aim to use behavioral and relaxation strategies first in our office. Sedation dentistry is something we may consider if these methods are unsuccessful. If necessary, we may use sedation for:
Special needs (behavioral, cognitive, or physical)

Decreased sensitivity to anesthesia

Difficulty controlling movements

Anxiety before visiting the dentist

Extremely sensitive teeth

Phobia of needles

Sensitive gag reflex

General fear of dentists

Require multiple treatments
Types of Sedation Dentistry
In our office, we understand that children sometimes feel anxious or uncomfortable coming to the dentist. Our dental staff works hard to create a fun and warm environment, as well as offering dental sedation. Our sedation options help children feel safe and comfortable in the dental chair. Dr. Shelly Clark will consider the duration of the treatment, your child's level of fear, their medical background, and your preferences as parents before deciding which type of sedation will be best for your child.
Laughing Gas
Laughing gas is a safe, gentle sedative that quickly wears off and won't put your child to sleep. We administer a laughing gas and oxygen mix to your child through a mask. They will experience a brief period of relaxation, calmness, euphoria, and mild silliness after breathing it in. Our team members constantly monitor and modify the flow of laughing gas as needed during the treatment. After the procedure, the effects begin to fade, and your child will receive pure oxygen to help flush out any leftover laughing gas. Nitrous Oxide is a safe and effective technique used to reduce anxiety, ease discomfort, and enhance communication between your child and our team. This treatment can also help with gagging, and increase a child's tolerance to sit through a longer appointment.
Laughing gas sedation can be an excellent way to ensure that children with mild to severe dental anxiety who require several fillings or other treatments are comfortable throughout their treatment.
Oral Sedation
Oral sedation is one in which your child takes a liquid medication that helps reduce anxiety and awareness of their surroundings, helping them relax. Your child will not be asleep, but will ideally not be bothered by the vibration of the handpiece or other sounds and sensations that children may have difficulty tolerating otherwise.
We recommend oral sedation for youngsters since it enables them to unwind calmly while receiving crucial dental care. Children with negative dental experiences, those with fear or anxiety before treatment, very young children, and those with special needs may all benefit from this soothing oral sedative.
IV Sedations
IV sedation is a deep sedation where medication is given through an IV with an anesthesiologist present monitoring your child throughout the procedure.
General Anesthesia
Occasionally, we utilize general anesthesia if we can't perform the procedure safely while the child is awake and if laughing gas won't work. General anesthesia is a type of deep sedation in which your child receives dental care while entirely unconscious and without feeling discomfort or being aware of what is happening. An experienced dental anesthesiologist performs this type of sedation.
General anesthesia is advised if your child is very young, extremely afraid, uncooperative, or has special needs that prevent them from cooperating for treatment.
Children's Sedation Dentistry Near You
Schedule an appointment to learn more about the various sedation methods, such as general anesthesia or laughing gas for children! Dr. Clark, our knowledgeable pediatric dentist, provides safe sedation for youngsters in a cutting-edge facility. To assist you in making an assured, well-informed decision on the care of your child, we'll evaluate your child's needs and discuss the advantages of sedation. Schedule a sedation consultation today.